IATSE LOCAL 13 T-Shirt Contest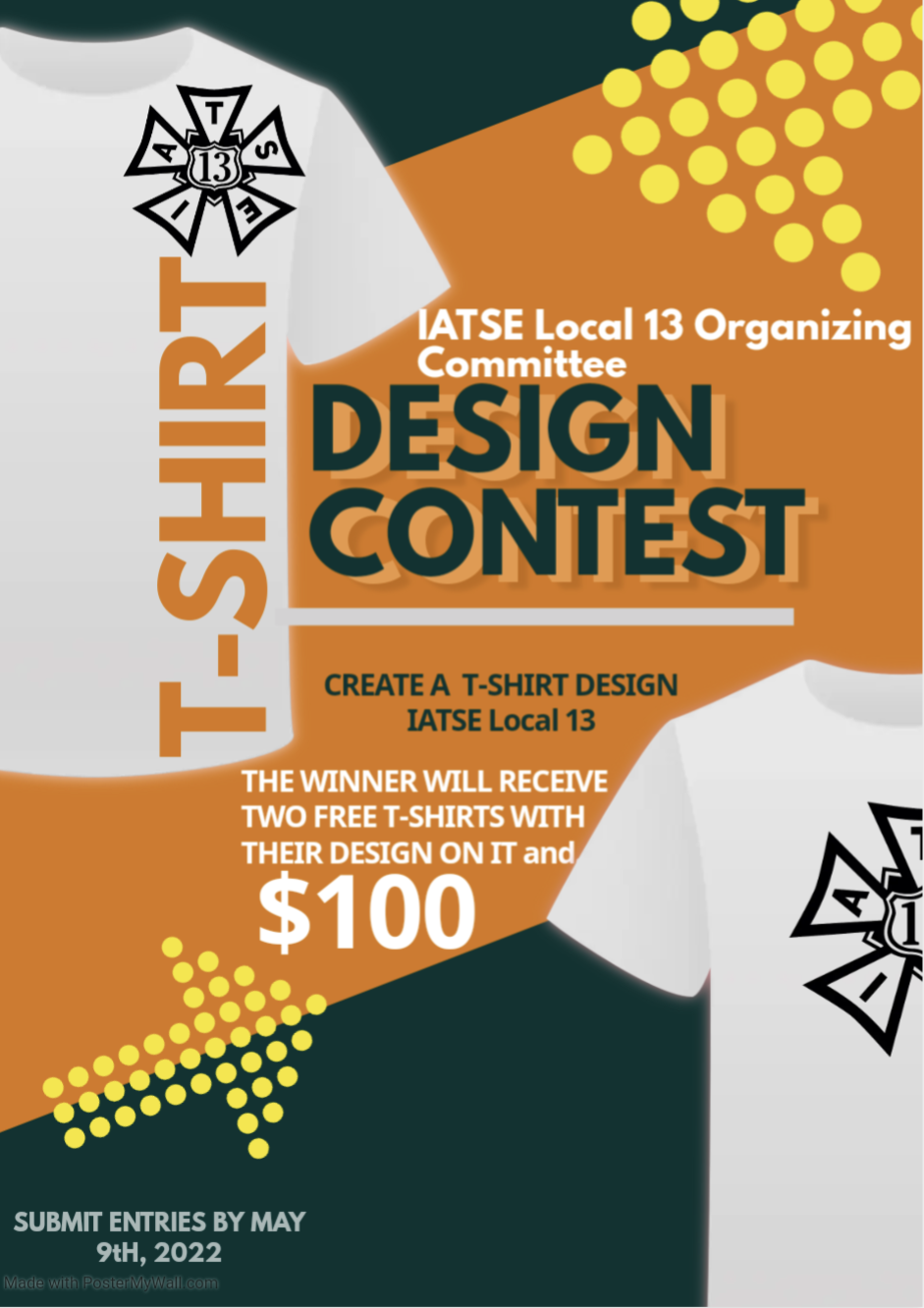 IATSE Local 13 Organizing Committee
T-Shirt Design Contest
The Organizing Committee wants to see your talent in the form of a creative design. The shirt will be produced and available for purchase after the contest in the Local 13 office. Show your pride and solidarity by sporting a locally designed, union-printed, and USA-made shirt.
Get that Local 13 swag!!
RULES
Use the Google form link below to upload your image. Deadline for submission via this form is May 9th, 2022. Announcement of the winner will be at the next General Membership Meeting. $100 prize and two complimentary shirts. Participants must be on our referral list.
DESIGN
Must include IATSE Local 13 bug (image upon request).
The design must be wholly original.
By submitting a design, you are guaranteeing that you hold original rights to everything in it, that it may be printed on distributed t-shirts, and that it does not contain any copyrighted material.
Artists are able to submit designs for both the front left chest and back of the shirt.
Gradients and transparencies should not be incorporated.
Three colors maximum, front and back.
Link to shirt being used from imagepointe.com (It will be a black shirt)
with your submissions
If you have any questions, feel free to email us at: organizing@iatse13.org
IATSE Local 13 Organizing Committee
The Union Behind Entertainment