Sisters and brothers —
Our union was founded upon equality, respect, and fairness for all people. We commend the many who have courageously shared their stories of sexual abuse and harassment in the entertainment industry, and we absolutely support their right to speak out.
Members are always encouraged to contact their union or the IATSE Safety Hotline (844 IA AWARE / 844-422-9273) if they are in a situation that feels wrong or unsafe.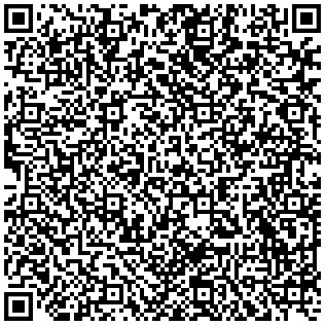 Harassment Hotline, please scan.
This July, almost 900 delegates elected to represent the IATSE membership convened for the IATSE International Convention, the highest legislative and judicial body in the IATSE. The delegates unanimously voted to adopt the following:
RESOLUTION NO. 16
WHEREAS, The IATSE has acknowledged the safety and well being of its members to be of the greatest concern;
WHEREAS, The IATSE Equality Statement reads in part "IATSE leaders and members must be vigilant in working, both with each other and with our employers, to promote an equal and welcoming environment for all people, through our actions, attitude, and language";
WHEREAS, No human being should ever be subjected to any type of sexual or physical abuse in the workplace;
THEREFORE, BE IT RESOLVED, That the Delegates to the IATSE 68th Quadrennial Convention condemn sexual or other physical abuse perpetrated in the workplace; and
BE IT FURTHER RESOLVED, That efforts be made to support IATSE members who report workplace abuse; and
BE IT FURTHER RESOLVED, That the Locals of the IATSE will work together to inform members that such actions will not be tolerated and that anyone responsible for workplace abuse will be held accountable.
Convention Action: The Delegates adopted this Resolution. As required, the IATSE hereby reminds all local unions that the IATSE encourages and advocates for respectful work environments and adheres to anti-harassment, anti-discrimination and anti-bullying workplaces. It further reminds Locals that the IATSE Equality Statement can be found on the International's website at www.IATSE.net/equality.
We recognize that sexual harassment in the entertainment industry is not a one-time issue to confront. IATSE leaders and members are continuing to actively work together and with the larger entertainment industry to advocate for safer work environments for everyone.
The following link is to a recommended article on the site OnLabor.org:
Top 10 Things Unions Can Do Right Now to Address Sexual Harassment in the Workplace