Live Event Road Case March on KARE11
This march was to demonstrate how many Live Entertainment Individuals are out of work during the time of COVID19.
A coalition of industry professionals, designers, technicians, backstage crews, and production crews that have come together to create awareness of our industry. Our Road Case March was the awareness event that we have created to draw attention to our industry's plight.

We were one of the first to shut down (around March 13) and will be one of the last to return.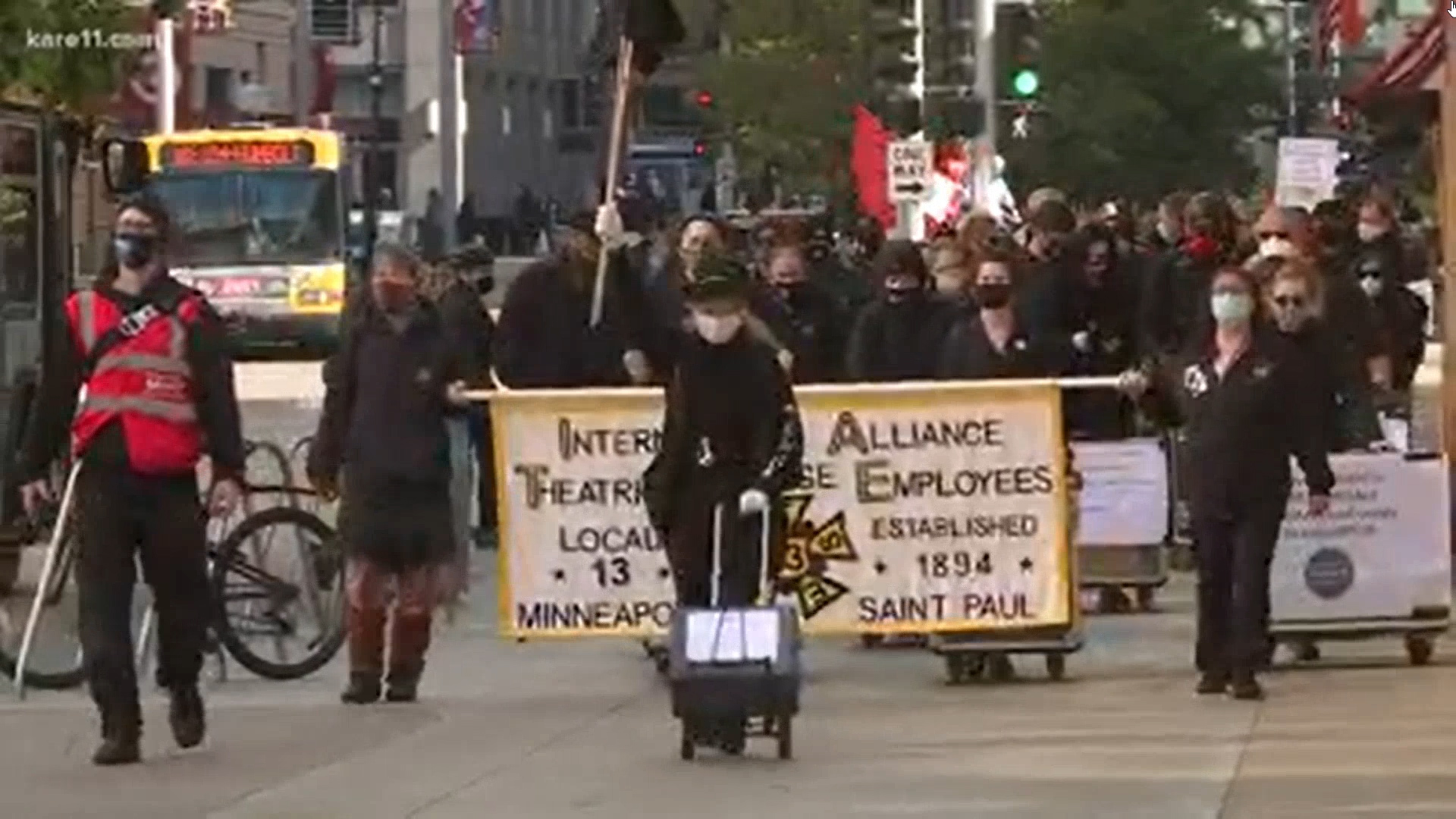 This march was not just for stagehands in the Live Entertainment business, this march was for everyone in the business. Performers, Musicians, Events, Catering, and others joined the march.
Here is the coverage of the March by KARE11.