The Online Store Has Moved
The Online Store has moved to a more easily accessible location on the website.
It is now the second item below the Login box (immediately after the calendar which shows our monthly meeting date in a blue box).
Please note, you do not need to login in order to use the Online Store, it's just been moved here to make it easier to find.
The example image below is just a screen grab to show you how to find the Online Store (it is not an active screen).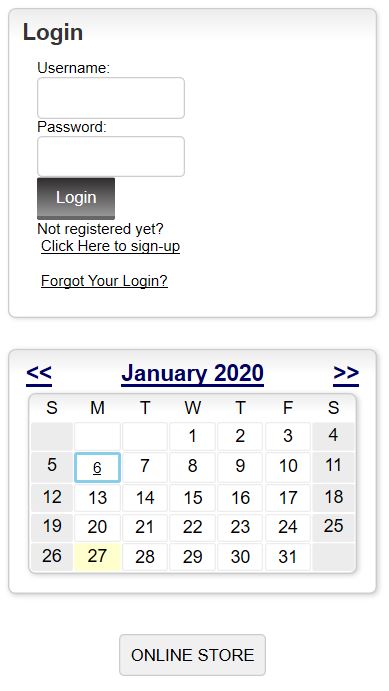 Find the Login box and scroll down to the Online Store.