How to Enter the Upgraded Target Center
| | |
| --- | --- |
| | Oct 17, 2017 |
Target Center is located at 600 N 1st Ave, Minneapolis,
MN 55403
The stage door/loading dock entrance location
(7th Street and 1st Avenue, which is diagonally
across the street from the danceteria, First
Avenue) has not changed.

But getting in is different.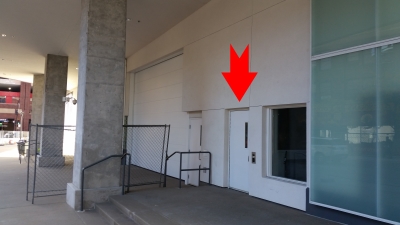 The photo above shows the new stage door (red arrow),
next to a window (right) for the people at the new security
desk to see everyone walking up.
(The truck entrance is on the left.)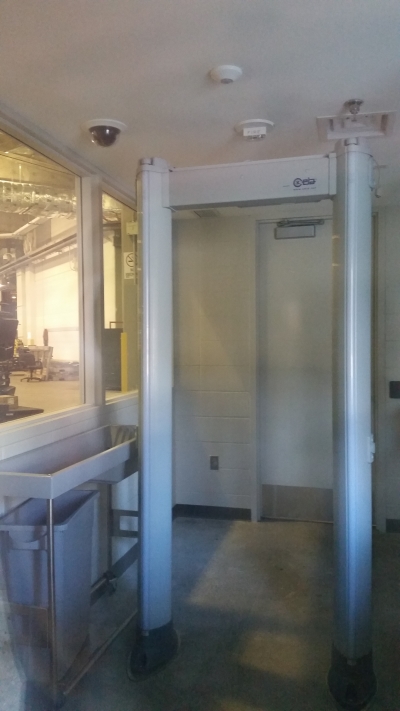 Apologies for the photo through the glass in the new
stage door, but this is showing the new magnetometer
that we'll probably be walking through.
Be prepared for a slower check in.
At this time, we do not know of any other changes.