| | |
| --- | --- |
| | Sep 06, 2017 |
The Ordway is located on the corner of 5th Street and Washington Street in St. Paul, MN.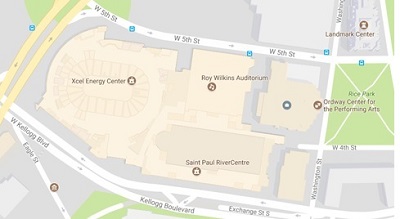 The stage door is located on the 5th Street side of the building. You will enter through the Traveler's Artist Entrance. You will be at a security desk, you must sign in to the log book at the beginning of the day and sign out at the end of the day.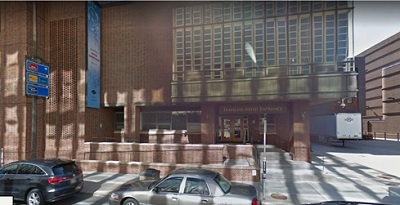 To get to the Music Theater you will go straight down the hallway.
To get to the Concert Hall you are going to go to the left.
The Target Atrium is in the lobby and you will need to have a coordinator get a badge for you to get through locked backstage doors.
There will either be a production coordinator who checks you in at the door or who will check you in when you get into the theater.
To get to the break room and to the vending machines you need to go to the red staircase and down to the lower level.