How to Enter the Northrop Auditorium
| | |
| --- | --- |
| | Jul 25, 2017 |
The Cyrus Northrop Memorial Auditorium is on the University of Minnesota campus at 84 Church St SE, Minneapolis, MN 55455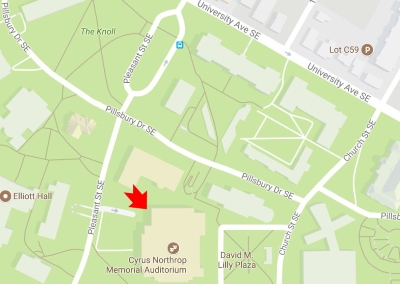 The stage door is up a ramp on the Northwest corner of the building, right next to the loading dock.
Approaching from the Northeast you would see this view,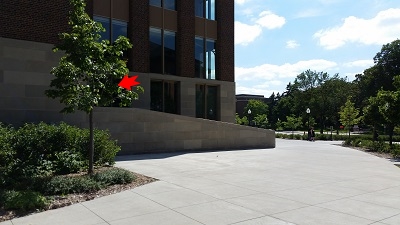 while from the Northwest you would see this,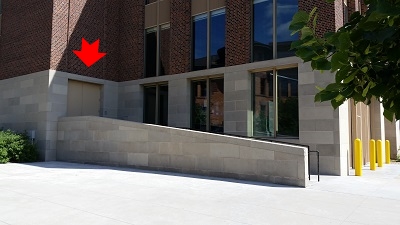 and this is from the West. Notice the closed loading dock doors in this photo.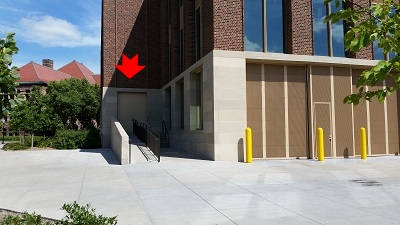 Walk up the ramp, and if the door is locked, knock politely. Especially if there is a show in progress.
When you enter, you are off upstage right.
Once inside, you may be checked in on the loading dock, or you may use the crossover to get to upstage left.
If there is not a show in progress, you can enter the stage there (up left, by the fly rail) to sign in.
For load outs, we typically congregate in a rehearsal room that is just off upstage left.
Unless you are absolutely sure there is not a show in progress, be very quiet.
This is a larger, but intimate, theater with great acoustics and any extraneous noise will make it to the audience.
Many of the shows are dance, or other forms, where there is little ambient music or other sounds.
And, because it is so intimate, you may also be in eyesight or earshot of the talent.
The request has been made by the Northrop, that you remain respectful and give the talent their privacy.
Be professional!